| | | |
| --- | --- | --- |
| aterial: PC | Wearing type: In-Ear | Application: Running,Sport,Working |
| Charging Time.: 1h | Connectivity: Wireless | Compatible with: iPhone,iPod,Mobile phone |
| Frequency response: 20-20000Hz | Music Time: 3.5h | Battery Capacity(mAh): 45mAh Li-ion Battery |
| Bluetooth: Yes | Talk time: 3h | Bluetooth distance: W/O obstacles 10m |
| Standby time: 90h | Bluetooth mode: Headset | Bluetooth protocol: A2DP,AVRCP,HFP,HSP |
♪ STABLE, FAST, EASY PAIRINGN : Ever worry about walking away or losing your connection again. Bluetooth headset ear buds INSTANTLY PAIR with ANY Bluetooth device in seconds - your cell phone,TV, laptop, tablet, smart watch, really anything, then STAYS CONNECTED, providing CALLS and CHATS,clear, unrivaled sound quality as you move about your day with an UNWAVERING, STABLE SIGNAL from farther AWAY.
♪ Humanize Designed : Lightweight and secure, comfortable fit with most shape of ears. While you moving around or working out won't popping off. Very suitable for answering calls or listening music.
♪ Truly Sweatproof Technology : SweatGuard is specially designed to resist the corrosive properties of sweat.
♪ Mini Size & Portable Charging Case : Shorter than a bank card, for easy storing in the pocket.
♪ Widely Compatible Bluetooth Earbuds : Compatible with most Bluetooth enabled devices, such as iPhone X / 8 / 7 / 7 Plus / 6S / 6 / 6S Plus / iPad / iPod / Samsung Galaxy S7 / S8, Android phones / pads and other Bluetooth enabled devices.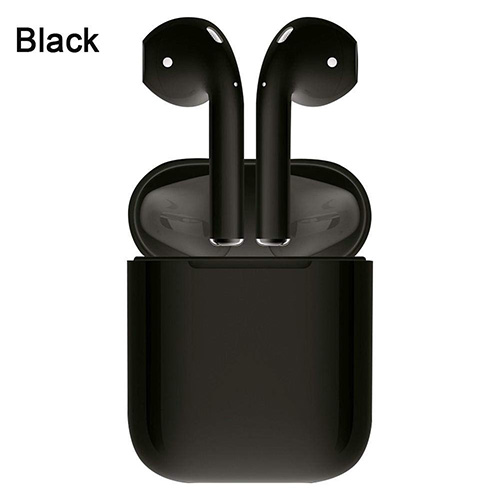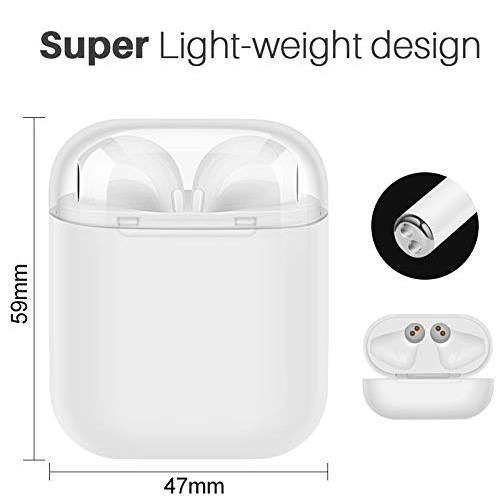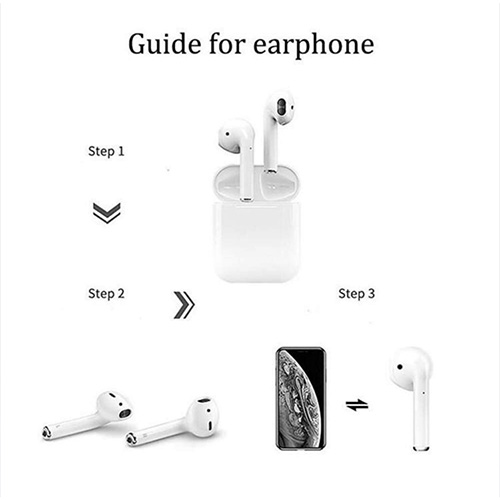 Frequently Asked Questions:

Why the headphones does not charge?
Please make sure both ends of the USB cable are securely connected. If you use a power outlet, ensure that the power supply is connected securely and the outlet works. If you use a computer, make sure it is connected and the USB port is powered. Turn on the headset and then turn them off. Disconnect and reconnect the USB charging cable.

Why the headphone disconnect with the mobile phone within 10 meters?
Please check if there is metal or any other material within a relatively close range that may interfere with the Bluetooth connection. Bluetooth is a radio technology that is sensitive to objects positioned between the headphone and the connected device.

There is no audio signal, what can i do?
Check if the head phones are turned off. Check if the headphone is paired. If necessary, pair the headphones with the audio source again. Check the connection of your audio source. If the volume is too low, turn up the volume.

Why can't I use the headphones to adjust the volume or select the track on the App of mobile phone?
App Software settings may vary according to some functions of the App itself not depending on the phone.

Why the headphones cannot pair with mobile phone?
1. Please check whether your headphone is in pairing mode or reconnect mode and check whether your mobile phone Bluetooth search function is opened;
2. Check your mobile device's Bluetooth menu and delete / forget the headphones, then reconnect the headphones following the instructions in the user manual.